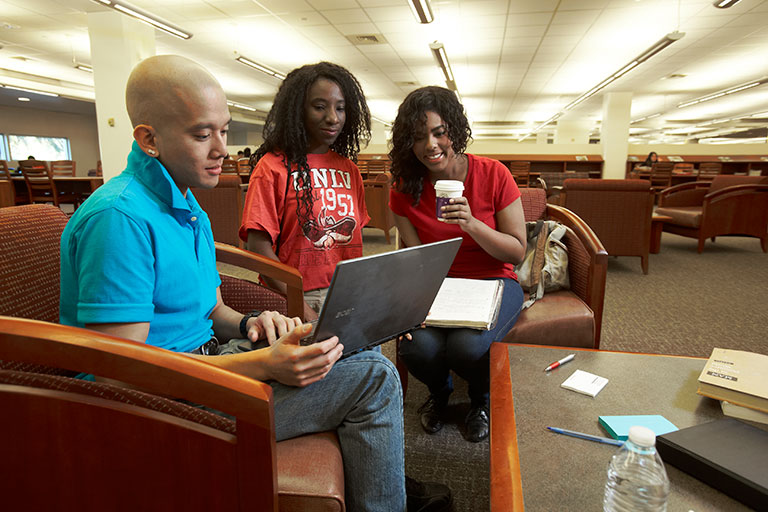 As an incoming HOA, HOA-MIS, and HOA-MBA graduate student, please careful go through and complete the steps below that pertain to your program before the start of the term. Contact Diane Wrightman with any onboarding questions.
Accept your admission offer. There is a link in your UNLV Graduate College admission offer letter that was sent to you. If you are unable to located it, please log into the GradRebel Gateway to access your admission offer letter.
Set up your My.UNLV login and password. When you submitted your application, you were sent an email with your login ID (which is your NSHE ID) and password for this system. Please check your SPAM account for this. If you are unable to locate this email, please contact the ITHelp Desk at (702) 895-0777 to reset your password over the phone. You will need this to register for classes.
Set up your UNVL email account. As a graduate students in our college, we will only communicate with you through UNLV email. It is critical you check this account often throughout the week.
Register for classes through my.unlv.edu. You must be enrolled in courses in the semester you were offered admission to become an active student in the program. If you are not enrolled in your first semester, your admission to the program is cancelled and you will need to re-apply. Under certain circumstances, you may be approved to defer your admission to the next semester.
Textbooks. Students can purchase textbooks through the UNLV Bookstore.
Residency Status. All admitted students are automatically listed as "Non-Nevada Resident." Please click on this link for more information and to access the application. Please follow the directions and mail in the documents at the address listed on the application.
Student Health Insurance. All full-time students are required to have health insurance (9+ credit hours). If you already have health insurance, you can complete the health insurance waiver form at this link.
Tuition Costs and Payment Process. You must pay your tuition bills by the deadline posted on the Office of Cashiering and Student Accounts. If needed, you can also set up a payment plan through this office.
Hospitality Student Directory. To have your name listed in the Hospitality Graduate Programs Student Directory, submit the Hospitality Student Directory Release form. The completed form and a professional picture (if you want your photo posted) must be emailed to rhonda.mcelroy@unlv.edu.
Library Services. Laketa Grays is the Hospitality Librarian. She can assist you with any journals or articles needed for class projects, your professional paper, or thesis research. She provides many other services as well. See website for details.
Student Parking. For parking information and to purchase parking permits, visit this link. Your student parking permits are valid in student spaces only. Students displaying a valid student permit may park in "Staff" spaces after 5 pm, except for Lot I. To view a campus parking map, please visit here. Covered parking is available to students off Maryland Parkway and Cottage Grove Avenue in Parking Structure A, the parking area adjacent to the Thomas and Mack, or the new Gateway Parking garage located across the street on Maryland Parkway. Please note that parking is not enforced on Saturdays, and students are free to park in any student or staff space. Do not park in any "Reserved" parking space.
Office of Information Technology (OIT). For questions regarding your rebel mail access, campus computer labs, free and discounted software, student computer discounts, campus wireless access, visit their website here, or call OIT at 702-895-0777. To use the computers on campus, you must have an ACE account.
Rebel Card. The Rebel Card office is located inside the Student Union, next door to Starbucks. Your first card is free.
Office of International Students & Scholars (OISS). New international graduate students must report to the OISS for check-in once they have arrived in the United States. Be sure to bring the following documents:

Copy of your passport
Copy of your F-1 Visa
Copy of your UNLV I-20

New Graduate Student Orientation. All new students should plan on attending Graduate Student Orientation. It is mandatory that international students also attend the International Student Orientation. For information regarding International Student Orientation, contact oiss@unlv.edu.